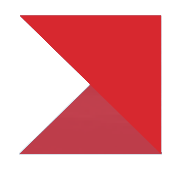 MEET THE 1% LISTS GREATER BATON ROUGE
TEAM OF REALTORS
I got my real estate license in 2013 after watching family members Sell and Buy homes, I decided this would be a good fit for me. I was born and raised in St. Bernard Parish, where I graduated from Archbishop Hannan High School. I was relocated to Baton Rouge after Hurricane Katrina in 2005, and in my brief time living in Baton Rouge, I fell in love with the town.
I am a graduate of Southeastern Louisiana University, where I got a Bachelor's degree in Organizational Communication, which now plays a pivotal role in my real estate career.
I started my real estate career with a big box brokerage, where I specialized as a Buyers agent on a mega team. I then became the lead buyers agent and grew one of the most productive buyer teams in the gulf coast region. I then saw the future of real estate in 1% Lists and decided to jump on the wave before it was too late.  The ability to save clients thousands and thousands of dollars and letting the client keep their hard earned equity is what it is all about.
My wife is Alyssa and we have a daughter Toby, and son Henry on the way in December.
My entry into real estate was a bit different than others, I can honestly say that if it weren't for 1% lists I would have never gotten involved.  The idea of starting at the bottom with a traditional brokerage that's doing mainly the same thing as everyone else was not overly appealing to me.  When I learned about 1% lists I saw a huge competitive advantage and a massive industry and it was honestly a no brainer.  I always had the interest in real estate but I never saw an opportunity to success until finding 1% Lists.
I grew up in Amite Louisiana, was an LSU grad in 2010 and spent 10 years total in Baton Rouge and fell in love with the city and surrounding areas.  LSU and Baton Rouge molded me into the person I am today and it will always hold a special place in my heart. My professional career was always in sales so when I found this model, I jumped at the opportunity to take it to a market that I loved.
The Baton Rouge market is extremely exciting because of the opportunity and the differences of the surrounding communities that blend together to make a truly unique community.  Greater Baton Rouge truly has something to offer to every homeowners unique needs and is a fantastic place to work and live!
I am married to Jena Currier and we have 2 children Carey and Thomas.
Danni is a customer service oriented real estate agent. Her relationships with clients are the utmost importance to her. She strives for excellence in everything She does, especially when it comes to negotiating and protecting her clients at all costs. Her clients love working with her and by the closing date they feel they have gained a friend more than an agent.
She is on a team of professionals that will go above and beyond to take care of all your real estate needs. She looks forward to helping you find or sell your home!
Let Danni find your perfect home!
Lindsey joined 1% lists in 2020 and is off to a hot start in the Baton Rouge market.. As a resident of Ascension Parish she is extremely knowledgeable when it comes to Baton Rouge and surrounding areas!
Anthony joined 1% lists in 2019 and is showing to be a natural as well as a top producer!  In his first full year of real estate has closed $10.7 million in volume year to date and is on pace to close upwards of $13 million and finish in the top 60 of all realtors in Greater Baton Rouge!  Anthony's drive and people skills make him a great option for all of your real estate needs.
At 16 years old Brittany got her first job as a secretary for a real estate broker and fell in love with everything REAL ESTATE. Since then, she has had the opportunity to dive in to all things RE. From running Real Estate offices, studying and building market analysis reports to developing properties, staging homes, flipping houses, and becoming a full time investor. It's safe to say that she comes with experience.
It comes as no surprise that she is officially a licensed REALTOR with 1% Lists Greater Baton Rouge! With the many opportunities She's already had in Real Estate, this is by far her most exciting endeavor!
Ryan has been in the customer service industry for 14 years going above and beyond to bring smiles to every one of his client's faces. During his career, he has built strong bonds with hundreds of great people in the Greater Baton Rouge area.
Ryan has lived by a set of core values which include, honesty, integrity,
and excellence. Along with his in bedded culture, communication, and negotiating skills, he has the drive to bring servicing his clients to the next level. Ryan has been a licensed home inspector for almost 3 years and has the building knowledge to better serve his clients.
When Ryan is not servicing his clients, he spends his time with his wife Kelsey and two children Kynlee and Luke. Ryan's hobbies include hunting, fishing, gardening, and carpentry.
Vincent Chauppette Jr. was born and raised in New Orleans, La.. Moved to Chalmette, La. In 1970, and relocated to Madisonville, La. In 2005 after Hurricane Katrina. Vincent has served in the Military, LARNG, 141st Washington Artillery, Headquarters Detachment, Jackson Barracks, and the 159th Evac Hospital, Jackson Barracks.
He also served In Law Enforcement and EMS for the Saint Bernard Parish Sheriff's Department, EJGH EMS Paramedic/Supervisor, and Priority Mobile Health Paramedic/Systems and Communications Manager. He retired from the DPS LSP Troop L as a Communications Officer II.
Vincent has been a public servant / 1st Responder his entire adult life and his mission was to help people in their time of need. He believes as a Real Estate Agent he can still help people realize their dreams of homeownership. Vincent is currently residing in Madisonville, La. with his wife. He has 3 daughters and 9 grandchildren.
The grandchildren affectionately call him Paw Paw Vinny.
Your Personal Real Estate Agent
Representing Greater Baton Rouge and surrounding Parish homeowners, Shannon is committed to listening to her client's needs, utilizing her keen negotiating skills, and working diligently to ensure a successful, stress-free, and smooth transaction.
Born and raised in the Baton Rouge area, Shannon was married, attended nursing college, and pursued a home health and hospice nursing career for many years. As her two children, Ashton and Kyler approached adulthood, she joined the real estate industry. Shannon has the unique ability to combine her nurturing spirit with her knowledge and experience in the real estate profession, resulting in lifelong relationships, not just one-time transactions.
In the past four years, Shannon has become an esteemed realtor, well regarded by her clients and professionals in the industry alike. A current Livingston Parish resident, she is well connected, and her lifelong residency and strong contacts leverage her enthusiasm and expertise in the area. Shannon utilizes a team of professional service providers to assist with clients buying and selling needs.
Whether buying, selling, or building, Shannon is communicative, thorough, and detail-oriented – and she'll be alongside you every step of the way.
Amy is a multimillion dollar top producer with over 15 years of experience in sales, marketing, advertising, & contract negotiations.  After working for an industry leading cross-media advertising agency, Amy leverages her knowledge of digital technology & social media strategies to get your home sold. Throughout her career, Amy has acquired multiple awards and won numerous company incentives due to her drive and dedication, including Employee of the Year, MVP, First Place in Elevate Up Front, Division All Time High, a feature in her company's Quarterly Magazine, & Highest Annual Increase where she was rewarded with an all expense paid vacation for 2 to Oktoberfest in Munich.
When she is not selling homes, Amy enjoys time with her family, friends, and pets.  With an active social & fitness lifestyle, you will most likely find Amy trying new foods at a restaurant around town, watching live music supporting local musicians, tasting craft beers or specialty wine, practicing her aerial silks skills, working out in the gym, or burning calories at Hotworx doing hot pilates. Amy's greatest love in life is her son, Brady, who attends St Michael High School where he is a member of the marching band and chess team.
As a seasoned real estate professional, Amy understands that buying or selling a home is more than just a transaction: it's a life-changing experience. She is dedicated to providing exceptional, personalized service for all of her clients. She takes great pride in the relationships she builds and always works relentlessly on her client's behalf. Her philosophy is simple: clients come first. Amy pledges to be in constant communication with her clients, keeping them fully informed throughout the entire buying or selling process. If you're not left with an amazing experience, she hasn't done her job. Determined to achieve goals & committed to the highest levels of customer service, no one will work harder for you.
I have always dreamed of being a Real Estate Agent, but I made a decision early on to pursue another career path. However, I never felt too passionate about my job. After a few conversations with my family, I decided to give real estate a try. Fast forward a few years and here I am! I love my job and couldn't imagine doing anything else. Being able to meet and connect with new people everyday, who trust me to help them through the real estate process, is such a privilege and joy. As a long time resident of the Baton Rouge area, I have an extensive knowledge of the area and local real estate market. I am committed to providing my clients with excellent customer service. I would love to connect and assist you with any real estate needs.
As a full time, Realtor and lifelong resident of the Baton Rouge area I possess a vast knowledge of both the area and local market. I am personally committed to providing clients with superior customer service while incorporating a commitment to excellence. Growing up in the South has instilled a tradition of excellence, trust, and service which has allowed me to harness my passion, people.
With over 20 years in both legal and political fields I have developed a unique and superior skillset. Throughout the course of my career, I've helped folks navigate and resolve complex issues withease with my ability to connect and empathize with others - thus I've acquired superior negotiating skills which are necessary in todays' Real Estate Markets.
I'm a lifelong Baton Rouge native who can help you achieve your real estate goals. Buying and selling a house is one of life's most important decisions. I strive to make a great relationship with my clients, keep them updated at each step of their transaction, and make the process as seamless as possible. 1 Percent Lists cutting-edge technology allows us to help buy or sell your home for premium service at discounted prices. Let's get started.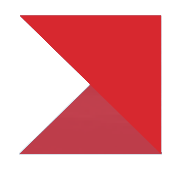 A NEW WAY
OF SELLING HOMES
Right around this time Amazon, Netflix, and other huge companies were acting as a hugely disruptive force in the areas of retail and entertainment. Their business models are extremely similar despite filling different needs. They seek to be very low cost, very low operative expenses, and high customer satisfaction.
Other companies followed suit throughout all forms of commerce and entertainment. It didn't matter what service you needed or what product you wanted to purchase people were fighting to sell it to you faster, cheaper, and with a higher level of customer satisfaction. That is unless you needed real estate services.
Realizing this the decision was made in late 2015 to offer a low-cost solution to the general public and not make commission savings exclusive to only local builders. After countless hours spent examining real estate brokerage models, marketing and other costs, the idea was formed to list homes for only 1%.
Although there is no "set percentage", 1%  is about 1/3rd of the traditional listing fee. We knew we could offer a high level of customer service and marketing for about 1/3rd of the typical Realtor listing fees as long as we focused on those same principles as the other successful companies mentioned earlier, but this time a disruptive change in real estate. We had to increase our sales volume, but more importantly, we had to retain a high level of customer satisfaction.
With those goals in mind, 1 Percent Lists was formed.
Quickly growing, 1 Percent Lists not only is now supporting home buyers and saving sellers thousands of dollars across Louisiana.  Follow the below links to see all of the homes for sale in each respective community.
HAVE MORE QUESTIONS?
Contact our team of real estate professionals today to start your savings!
WANT TO JOIN OUR TEAM?
If your interested in joining the 1% Lists Team if real estate professionals, let us know. We'll help get you started.